Yes, coloring books are not just for kids anymore.
With all the technology around us, it's good to unplug once in a while and spend some time with classic hobbies such as baking, making scrapbooks, gardening, or, this time, coloring.
For the past ten years, adult coloring has become one of the most leisurely hobbies you can start right away. It's not strict, you can be neat or messy, and it's not time-bound. It's an entertaining activity with many health advantages without exerting too much effort.
All you need are some pens to color with and a book. We've already gone over the best markers for adult coloring books. Keep on reading to learn about, what we think, are the best coloring books for adults.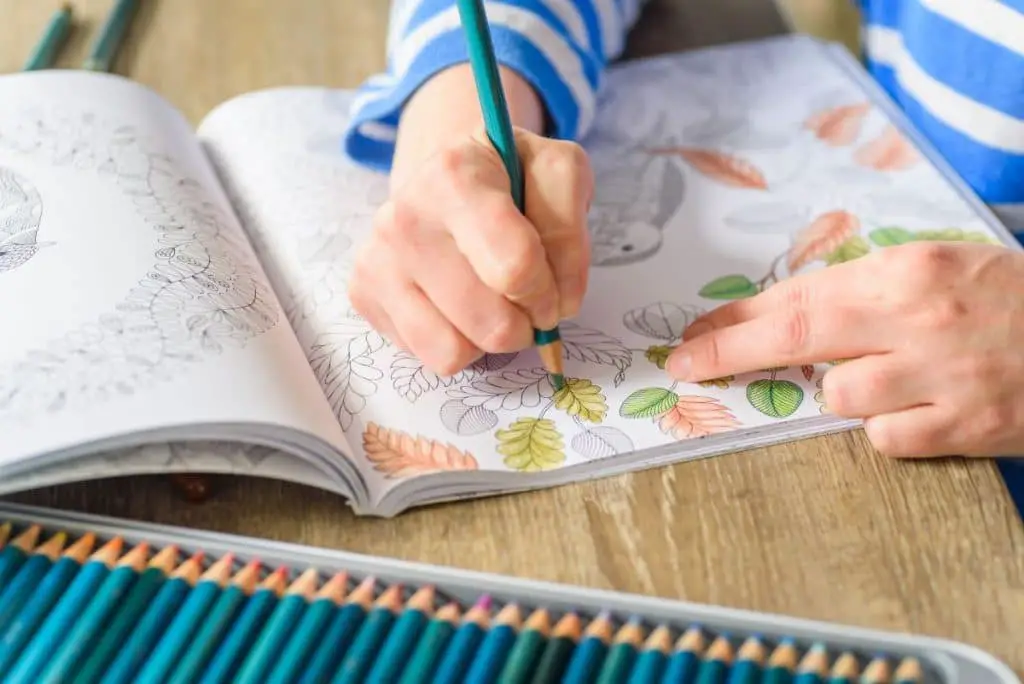 The Five Ws of Adult Coloring
Who benefits from coloring?
Coloring is a flexible activity that can be enjoyed not only by young children or teens but even adults and grandparents alike. It may not seem evident at the onset. Still, the moment you grab your crayons or colored pencils or art markers and start shading, it draws your brain into a relaxing state. It shifts your attention away from yourself, including the things that stress you out. It brings you to that present moment. It lets you focus on this simple activity and not get disturbed by other thoughts; thus, it helps your mind and body unwind.
It doesn't matter if you are just a beginner. There are also various art communities online where you can become a member. Having a solid support system in your coloring journey can be both exciting and inspiring. You can improve and discover new skills. You can also ask anything and share ideas with fellow art enthusiasts.
What makes a good coloring book?
The pictures matter. Do you have any particular theme in mind? Some prefer illustrations with small, intricate details. Others choose moderate designs. Older people may require large print coloring books.
Check the paper quality. What coloring tool are you going to use? Regular papers are okay for colored pencils or crayons. If you are into markers or gel pens, it's best to use thicker pieces. There are coloring books that showcase premium quality paper that feels great on whatever medium you use.
Consider print options. Adult coloring books usually print images on a single side only. Printing single-side only allows the colorer to be flexible on the coloring tool they prefer to use – common choices are colored pencils or markers. If alcohol-based markers are used, they may bleed through pages, and a single side print is ideal to avoid ruining the next page.
Perforated feature. Do you wish to display your work? There are coloring books that come with punctured pages while some don't. Yes, you may still remove pages on your own but be careful to ensure you don't end up tearing your priceless work.
When do you need to try adult coloring?
Adult coloring has gained popularity in recent years as a pastime activity. It's known to reduce stress and anxiety and give adults a break from modern society's daily routine and demands.
It's easy to connect and engage on coloring books because most adults experienced this activity when they were young kids. It's an excellent alternative to try when you want to take time off from screens, try a new hobby, or relive childhood memories.
To be honest, adult coloring may not work for everyone. Psychologists believe that this may be connected to how adults perceive coloring activity when they were children. According to them, adults sometimes thrive on recreational activities that they enjoyed during their younger years. Just the same, we still think adult coloring is worth a try.
Where can you get adult coloring books?
If you are new to the game, there are plenty of adult coloring books you can purchase at your local bookstore. For a more convenient option with wider choices, you can get yours from Amazon. The price point varies depending on what suits your taste. See the suggested books we have as you read through below. If you want to try a guided adult coloring book, you may check our suggestions for the best color by number for adults.
Aside from coloring books, grab some new sets of colored pencils, good-quality markers, or even gel pens. It's motivating to start a new hobby when you have excellent art supplies with a good range of colors to choose from. You will be able to see what works for you as you go along. Organize your coloring supplies properly, too.
Why do adults buy coloring books?
It's been proven that the time spent by adults during coloring work is beneficial to health. It promotes creativity, relaxes the mind and body, stimulates concentration, to name a few. It's considered therapeutic but if you're looking into maximizing the positive effects of art therapy in your wellness, consider having an art therapist work with you.
You can also read more about adult coloring tips and benefits from our blog: Adult Coloring 101
The 12 Best Coloring Books For Adults In 2021
We all have our personal preferences. Adult coloring books come in various themes and styles to make them appealing and help adults reach their goal of relaxation. From mandalas, patterns, landscapes, nature, and even swear words – there are many coloring books available out there.
There will always be a way to practice your coloring skill on images that will make you feel good during the process until you finish your masterpiece. Check out our recommended books from the list below and see which fits you:
1. Disney Dreams Collection: Thomas Kinkade Studios Coloring Book
Hello there, Disney lovers! Yes, this Disney Dreams Collection is the one for you.
When we think of Disney, it just sends us that magical vibes and brings those feelings of love and happiness into our nerves. This is what the Thomas Kinkade Coloring Book offers – on every page of this book, expect beautifully illustrated Disney princesses, movie scenes, and other popular characters.
The unique part is that it shows a colored illustration opposite the same colorless image. The colored sample is a good reference as you work on the black-line pictures. Drawings are full-page designs that will let you maximize your coloring skills, too. You can use different blending techniques, color overlays, or add glitter accents.
The book has good quality paper that is ideal for colored pencils, crayons, gel pens, or even glitter gel pens. It is not suitable for markers as it bleeds through the back page. With the printing style of this book, art markers may ruin the colored image on the back portion of the page you are coloring on.
This book is not perforated. It may not be okay to detach the page, considering that the next colored image is on the back of your colored work. But if it's not a big deal, you may go ahead and get your artwork put in a frame for display.
The Disney Dreams Collection can also make a wonderful gift to someone special.
Dimensions: 7.2 x 0.5 x 9.5 inches
Total Pages: 128
Total Images for Coloring: 63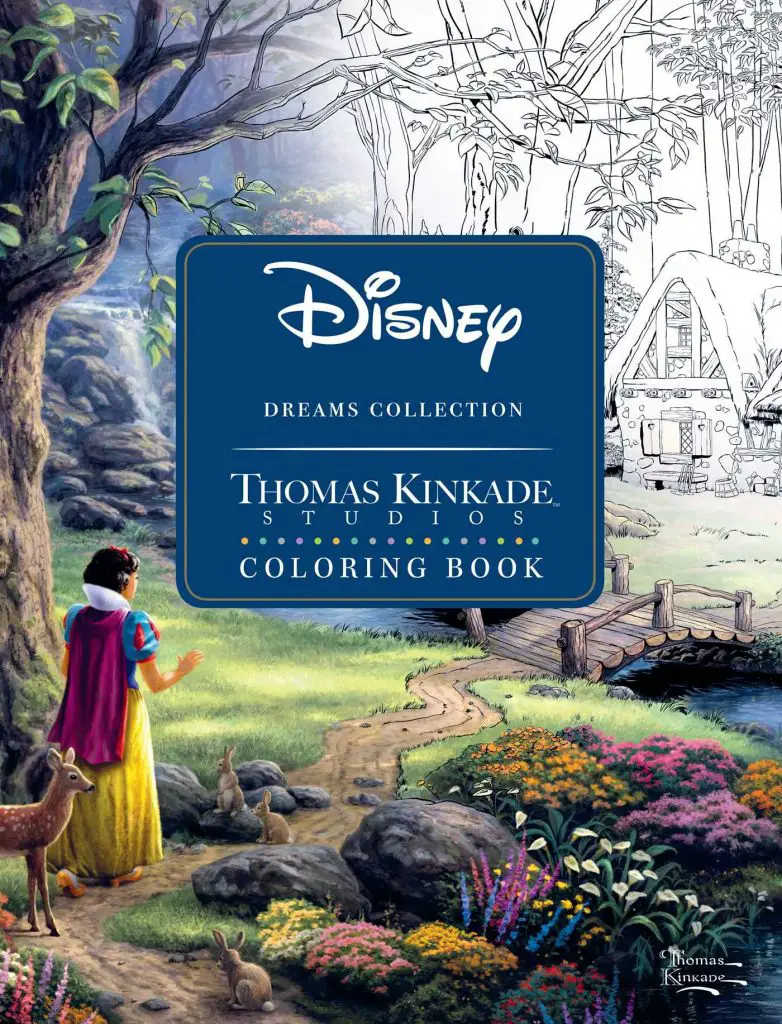 2. An Inspirational Colouring Book For Everyone: Be Fearless In The Pursuit Of What Sets Your Soul On Fire
A positive attitude lets us see the good in any situation while teaching us to remain hopeful. It strengthens the inner belief within ourselves that we can do it, that we can get through it, that we can achieve it – whatever the "it" is. Optimism fuels us to keep going in life.
From the book's title itself, this next on the list is full of inspiring quotes about life in general. These beautiful sayings are illustrated using calligraphy strokes that you can color. Each quote has a background of lovely patterns, too. The designs have bold lines and are printed in full coloring pages; thus, you will have many big and small shapes to fill in. Brush tip pens are nice to use.
This book is ideal for adults who prefer to use art marker coloring sets. Colored pencils or gel pens will work, too. The pictures are printed on the front side of the paper with the back portion in black color with random patterns. The black back page helps absorb any ink that bleeds through. However, as good practice when using water or alcohol markers, use an extra sheet of thick paper to avoid messing up your next page.
The pages on this are not perforated, by the way. If you need to pull the pages out, be extra careful to avoid accidental tearing of your work.
This type of coloring book can be an excellent gift to anyone who might need some push and inspiration. The simple quotes are relaxing, and coloring them can help unwind after a stressful day.
Dimensions: 8.5 x 0.26 x 11 inches
Total Pages: 112
Total Images for Coloring: 35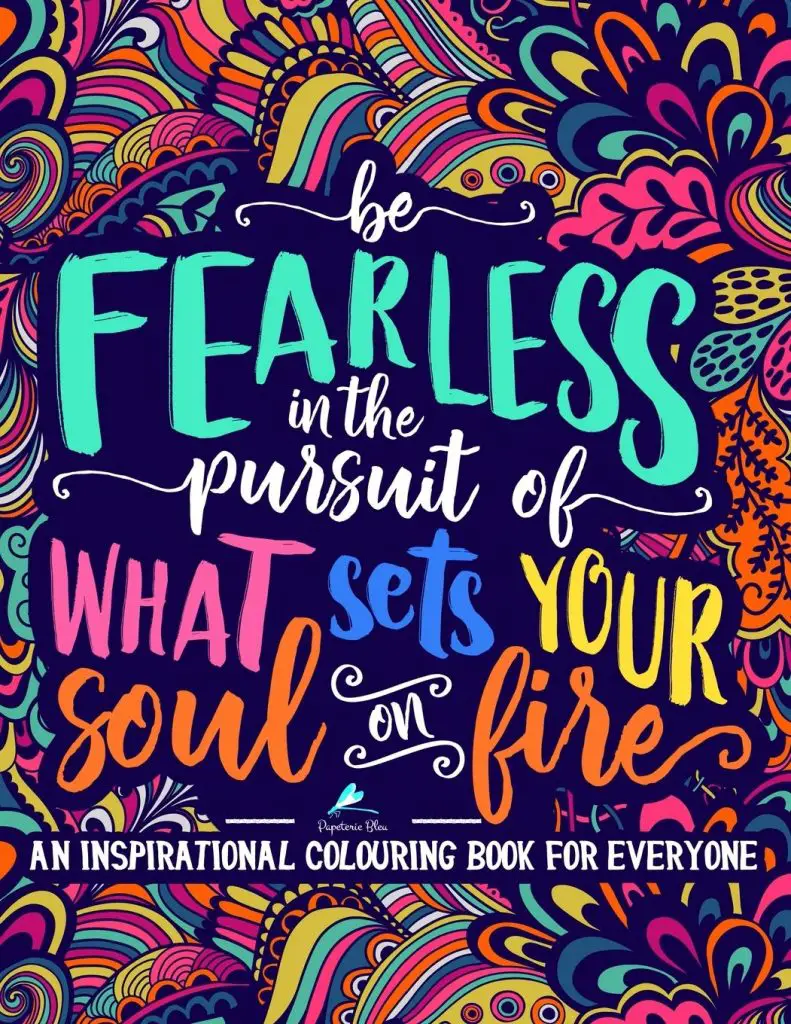 3. 100 Mandalas: Stress Relieving Mandala Designs for Adults Relaxation
Mandalas are circular patterns of complex abstract designs. It represents unity and wholeness; thus, these are commonly used to aid in meditation and healing.
Mandalas are one of the popular choices in the adult coloring world due to the balance of complexity it gives in each design. There is harmony on each drawing regardless of the elements used. Mandalas are presented in different ways that even beginners or experienced colorists can enjoy. Since it follows specific patterns, it promotes focus as you complete a particular design with a different color combination.
This stress-relieving coloring book offers 100 beautiful mandalas to work on. Each is printed on one side of the paper, so it's perfect even if you use markers as a coloring medium. Remember to put an extra layer of protection under your work, so it doesn't ruin the next page. If you plan to color a particular sheet separately or intend to display one, be careful when you detach it from the book because it's not perforated.
In terms of coloring tools to use, these mandalas can be colored using crayons, brush tip markers, and colored pencils. There are designs with wide spaces and may not appear too intricate for some. This lessens the time to finish a piece. Fine point markers come in handy for small spaces. Gel pens also work great, while glitter gel pens are wonderful for accents.
Dimensions: 8.5 x 0.47 x 11 inches
Total Pages: 206
Total Images for Coloring: 100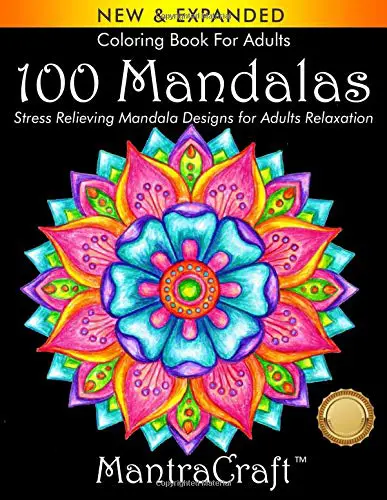 4. Kawaii Fantasy Girls: An Adult Coloring Book
Kawaii is a Japanese term that means "cute," which is the inspiration of our next adult coloring book. Kawaii Fantasy Girls is a coloring book having women as the subject of all illustrations conveyed as powerful and mythical beings while showing their playful and fun nature.
There are 25 unique illustrations of queens, mermaids, witches, vampires, fairies, and many more. It features full-page sketches printed on just one side of the paper. The back page is black to protect your next coloring page from any ink bleeding. That said, this is a coloring book ideal for markers, gel pens, glitter pens, colored pencils, and even crayons. Quick reminder when using colored markers: add extra scrap papers underneath your work for an extra layer of protection.
The images are a combination of moderate to complex styles that even young adults may find interesting to apply colors on.
Here's a unique feature that the book offers: double images. It means that each image is printed twice on the book so that you can color your favorite character again. For a challenge, perhaps use a different color scheme? It's also a plus for those who felt that they mess up and wanted to try again. It can be a great pastime, too, if the activity is shared with a friend or loved one.
Dimensions: 8.5 x 0.23 x 11 inches
Total Pages: 102
Total Images for Coloring: 25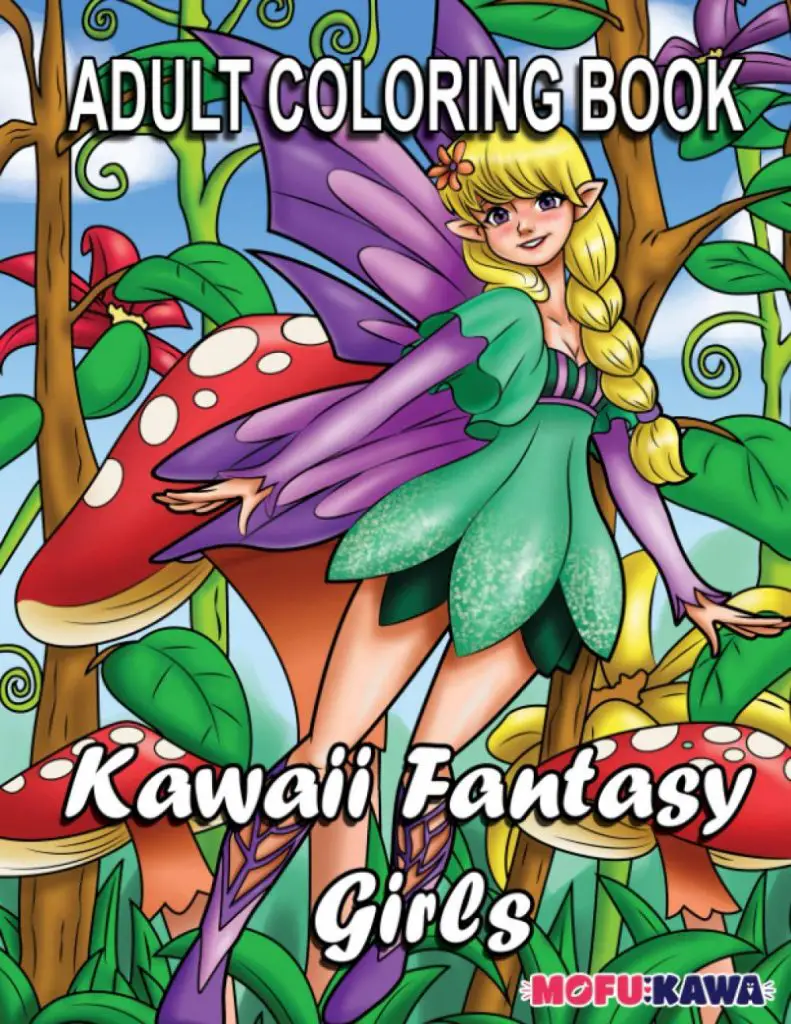 5. Crayola Elegant Escapes Coloring Book
Crayola is one of the trusted brands in the art world. They are not limited to coloring supplies like crayons and markers. Still, they have offered a wide range of craft kits, gift sets, including coloring books. Crayola products are made of premium quality.
The Elegant Escapes Coloring Book is part of a 4-book series from Crayola's Color Escapes Adult Coloring Book collection made by Hallmark artists. While they are intended for adults, the content and illustrations are also appropriate and safe for kids' use. New colorists may find this a good start.
The book features 80 explicit, black line artworks that offer various complexity. There are simple ones that can be finished quickly, and there are those moderately detailed images that need more time to complete. They are all printed on one side of thick, high-quality papers perforated to detach them safely from the book.
This book is also marker-friendly. It doesn't feature a black back page, but with the thickness of the paper used, bleeding is not a usual concern for water-based makers. If you're a user of alcohol-based markers, please use an extra sheet (or sheets) to be sure it won't ruin the following pages. Colored pencils, gel pens, and even watercolor pencils work fine as well.
Overall, this is an excellent book to have if you want easy coloring for stress relief without needing too much concentration (as you do when coloring with patterns or mandalas).
Dimensions: 8.5 x 0.56 x 10 inches
Total Pages: 
Total Images for Coloring: 80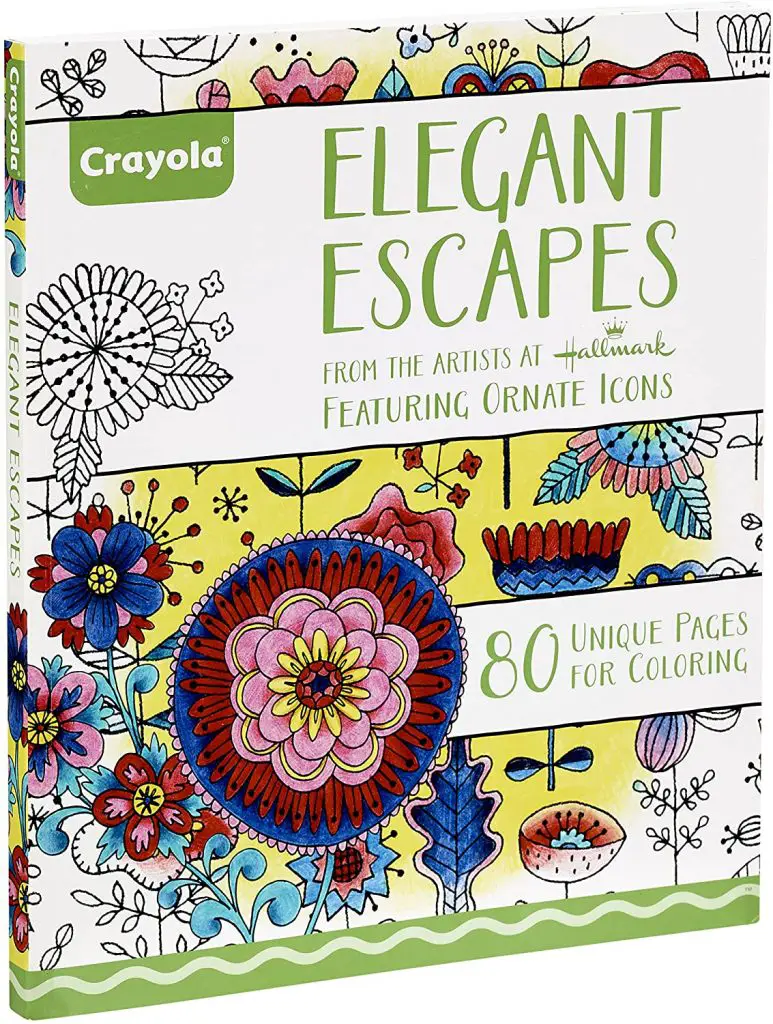 6. Secret Garden: An Inky Treasure Hunt and Coloring Book
The Secret Garden illustrated by Johanna Basford is one of the classics for adult coloring books. It has sold millions of copies worldwide and has been translated into different languages. That speaks a lot on the mystery of what the Secret Garden has to offer as it comes highly recommended.
This coloring book is full of intricate drawings of birds, flowers, and other garden items with small details. This may not be the best option for older adults due to the tiny things present and the challenge they may pose during coloring. Adults who are not into extensive coloring pieces may not find this book relaxing, too. Patience, creativity, and hand and eye coordination are practiced very well in this kind of book.
Given the complex illustrations, choosing the right coloring tool is essential. This is ideal for colored pencils, gel pens, or fine point markers. Heads up that the images are printed on both sides of the paper. Expect that alcohol markers will bleed through the back page. The paper may also warp if you use it with water for blending (such as watercolor pencils). The pages are not perforated, by the way. There are illustrations that extend on both sides of the book's pages.
It's rewarding once your secret garden has come to life with your own artistry and color palette. There are little surprises as you go through each image which can be a delight to work on. If you are a colorer and loves detail work, this is a good adult coloring book to consider.
Dimensions: 9.88 x 0.5 x 9.88 inches
Total Pages: 96
Total Images for Coloring: 50+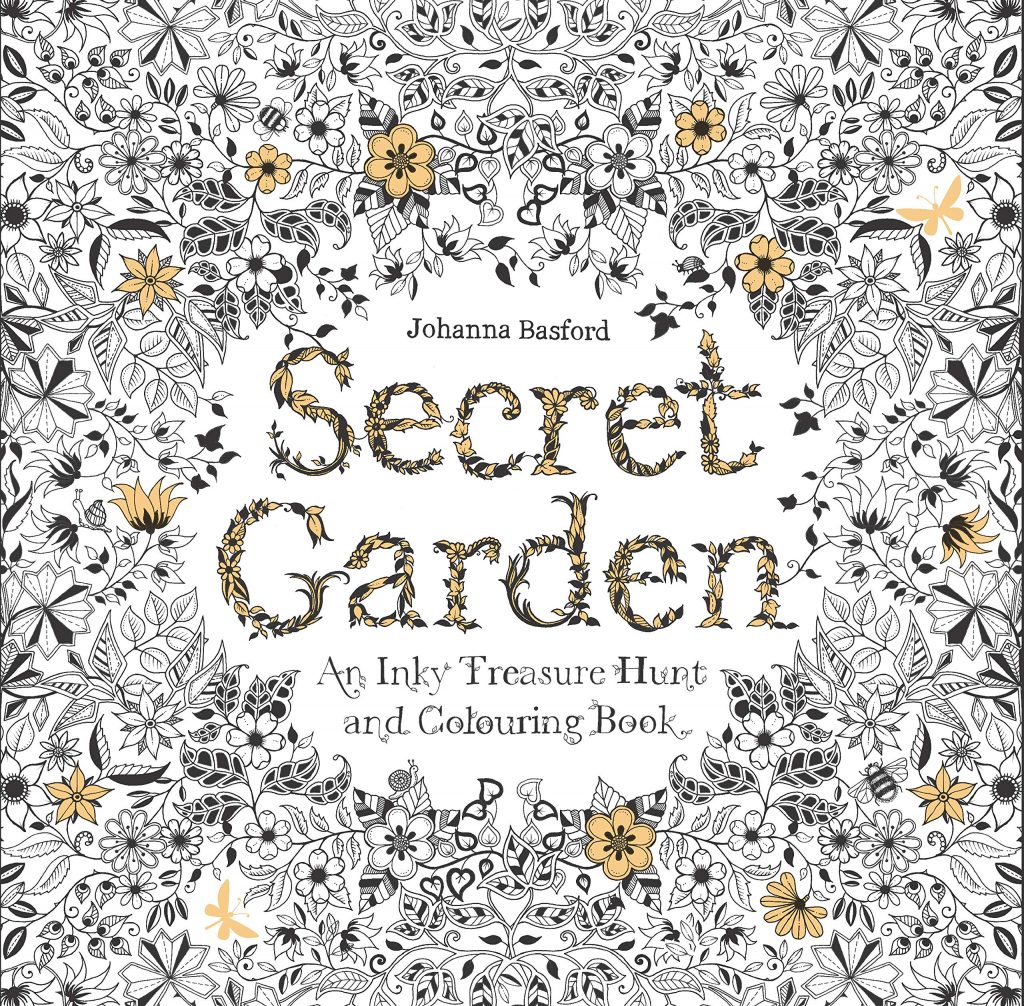 7. 100 Flowers: An Adult Coloring Book
An adult coloring book featuring beautiful flowers that are not too intricate and hard for the eyes is next on our list. Clean lines of different floral arrangements, mandala-inspired designs, wreaths, simple words, and many more are included in this book of 100 unique designs. You can also expect to see roses, daisies, tulips, orchids, sunflowers, and violets, too.
This book may be designed for adults, but it's also appropriate for younger users. The illustrations are relaxing, and even older ones will enjoy shading every section of the book. It's not hard to complete one considering that the pictures are not full-page prints. They are not overly intricate yet still contain enough details that will keep you engaged until you finish your work. While floral designs are pretty when used with watercolor, this is not made with watercolor paper.
Each drawing is printed on one side of the good-quality paper and features a black back page. This makes it ideal for those who prefer to use markers since it helps with any bleeding. Just the same, add an extra sheet below your page, especially if you are into alcohol-based markers. Other coloring tools such as colored pencils and gel pens are also great for this book.
Dimensions: 8.5 x 0.47 x 11 inches
Total Pages: 205
Total Images for Coloring: 100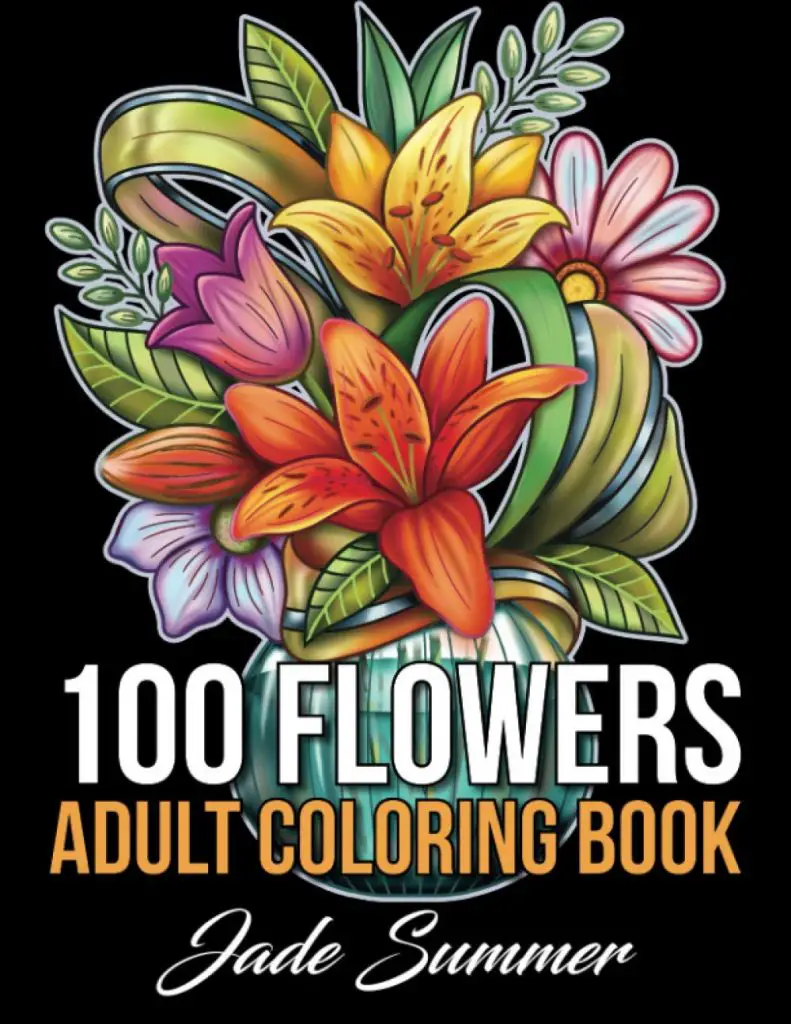 8. Colorful Scriptures Christian Adult Coloring Book
It's nice to have coloring materials that enrich our soul and spiritual life. When we're overloaded with emotions or if stress is building up, it's good to unwind quietly in the presence of God's words. Coloring is a simple task where we can release some tension. Working with scriptures presented through this kind of art may bring us into a peaceful and calm mood.
This Christian-inspired coloring book from ColorIt features 50 bible verses beautifully drawn to highlight the verses. They are printed on just one side of high-quality paper and are spiral-bound on the top. Pages are also perforated, so it's easy to remove your masterpiece and have it shared with a loved one or put up on display.
While this book uses artist-grade papers and works well with most coloring supplies, it's nice to see that they also included a blotter page. This is an extra page that you can use to protect your work from any ink that may seep through the coloring page – very helpful if you are using either brush tip or chisel tip markers. Gel pens and colored pencils are perfect for coloring and detail work, too.
This inspiring book is also ideal for gifting as the theme itself already brings some encouragement in it. The book also features hard front and back covers which protects the coloring pages. Easy to carry and perfect for traveling.
Dimensions: 8.5 x 11 x 1 inches
Total Pages: 100+
Total Images for Coloring: 50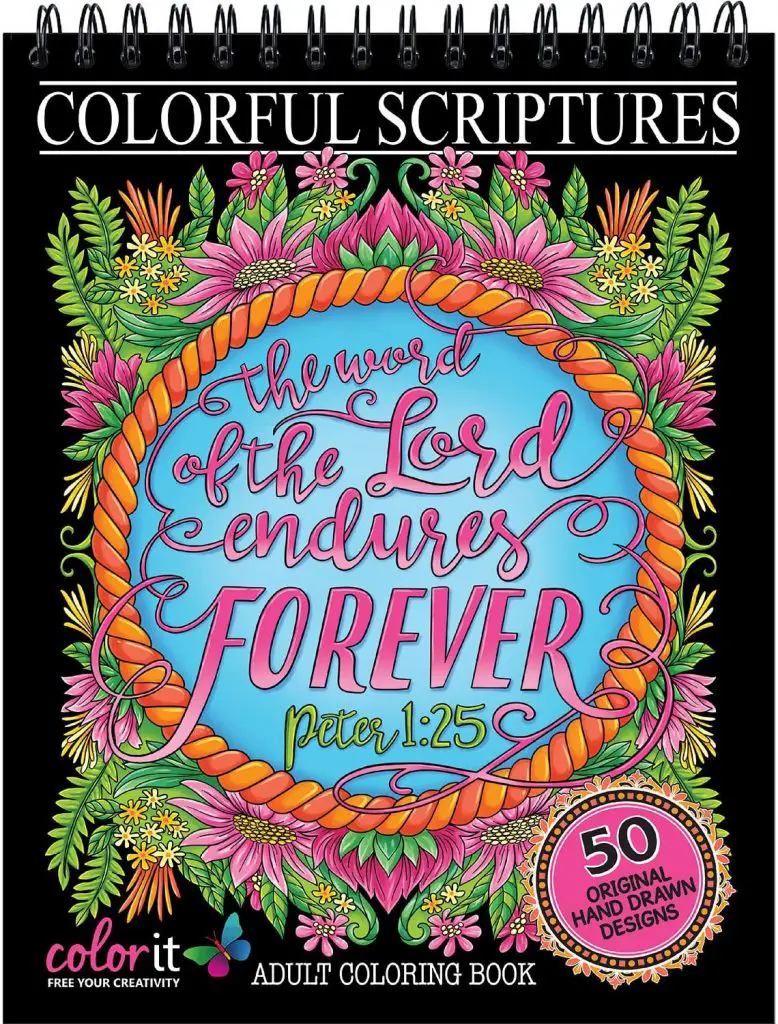 9. The Splat: Coloring the '90s by Nickelodeon
Nickelodeon's famous orange splat from the cover of this coloring book is a kickstart for a trip down memory lane. Expect famous lines and cartoons from the brand's popular shows back in the '90s such as Ren and Stimpy, Rugrats, Rocko's Modern Life, Hey Arnold! and others.
This square book presents amazing cartoon-type illustrations. The complexity varies, too. There are pages with so much details and there are those that are just moderate or simpler. You can also practice and work with a lot of skin-tone shades since the cartoons include people, too.
The book features a hardcover and the coloring pages are printed on just one side. Across the colorless pictures are random dialogues or quotes from that show. With the use of high-quality thick paper, it's ideal for crayons, water-based markers, colored pencils, and even gel pens. As for alcohol-based markers, the ink can bleed through so prepare a blotter page to use.
By the way, the pages are not perforated but they can be pulled out gently. The thing is, removing a page will also mean detaching a quote from the back page that belongs to the next picture.
It's a good and relaxing book to try and include in your collection. It can naturally relive your childhood TV days with these Nickelodeon shows while you are spending time coloring them. A nice and worthwhile activity if you want to have a blast from the past.
Dimensions: 10 x 0.43 x 10 inches
Total Pages: 96
Total Images for Coloring: 47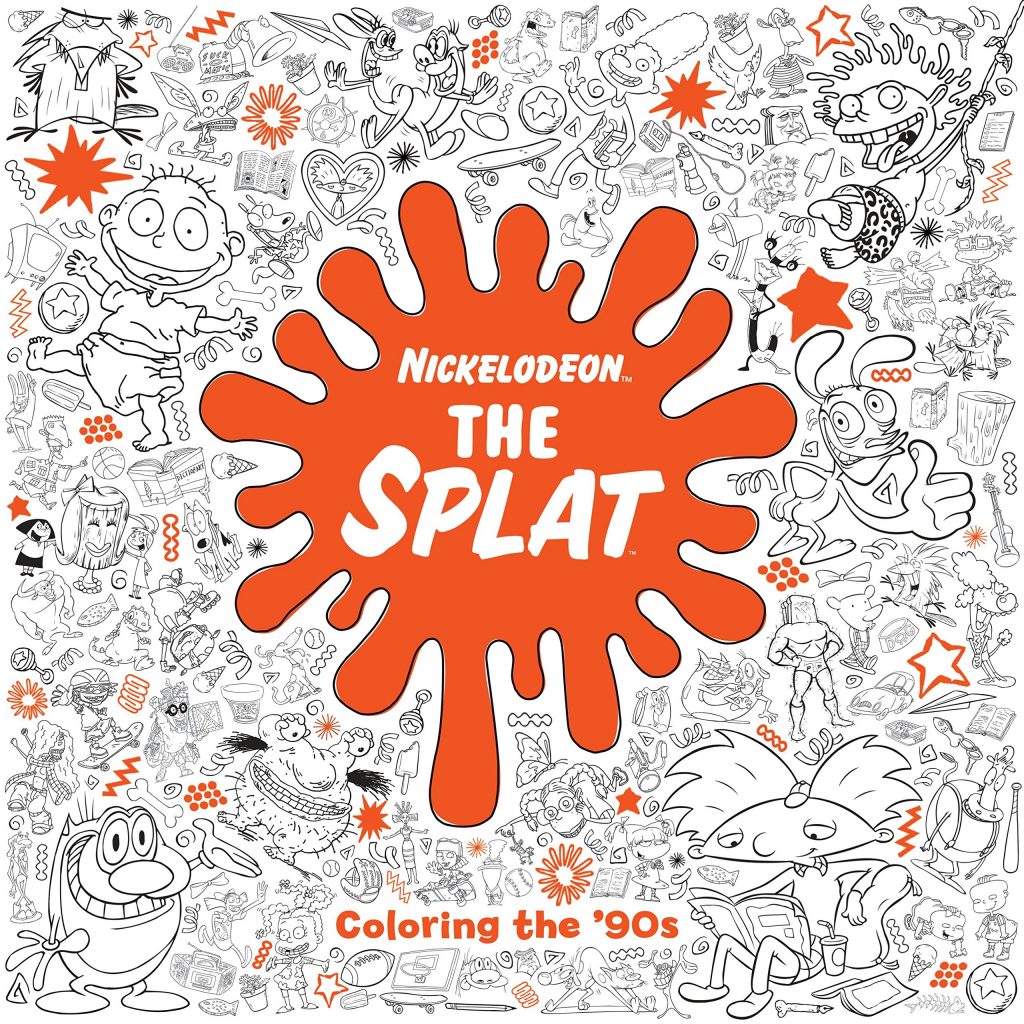 10. Sugar Skulls Coloring Book
Next on our list is a quirky adult coloring book that features sugar skulls. Inspired by Mexico's Dia de Los Muertos or the "Day of the Dead," sugar skulls are one of the iconic symbols of this religious holiday to remember departed ones. They are usually ornate and are depicted with happy vibes. This reminds us of that tear-jerker Disney film, Coco.
This particular coloring book includes helpful tips to level up your coloring skills. Some illustrations include a swatch of recommended colors to use. The author also included smaller images of her full-colored versions of sugar skulls so you can see the results right away. It is also great for reference. Even beginners will find this delightful to work on.
While all the pages are white, there are sugar skulls that are designed with a black background. It's pretty cool to see how colors pop out beautifully after you finish a specific page. This book will let you see how colors turn out in the white background and appreciate the contrast with the black setting.
The book uses good quality paper. Each drawing is printed on a single side, making it great for markers, gel pens, and even crayons. Just a reminder, when using markers (especially alcohol-based markers), use an extra sheet or two under the page you are coloring. Some colorists prefer to detach a page and color away from the book. It's easy to remove pages as they are perforated.
Dimensions: 8.5 x 0.3 x 10.7 inches
Total Pages: 80
Total Images for Coloring: 32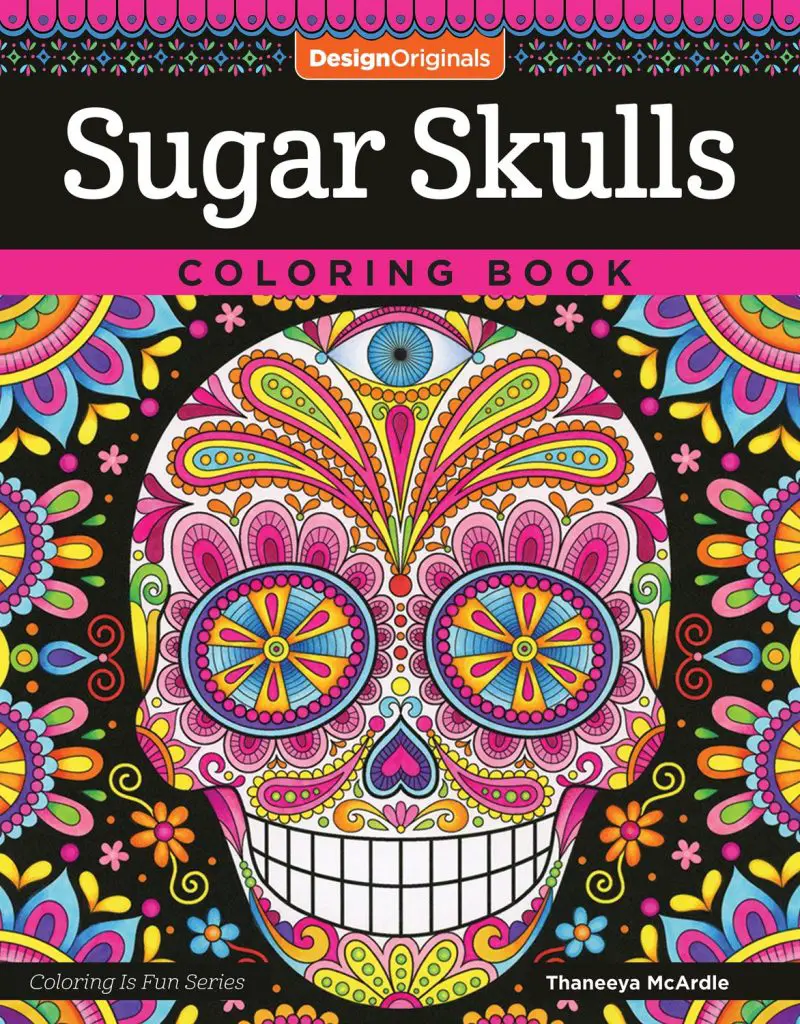 11. Set of 3 Adult Coloring Books – Animals, Scenery, & Geometric Shapes
If you are into collections, you may check out this set of 3 unique coloring books that feature themes adults tend to like, such as – animals, scenery, and geometric shapes. Expect 40 images per book that have a varying degree of complexity. It's a combination of images that can be easy for any beginner. There are moderate and hard ones, too, for experienced colorists.
The pretty illustrations are printed on good quality paper. It works well with crayons, colored pencils, gel pens, or glitter pens. Fine point tips are also helpful. Be extra careful with markers because the images are printed back-to-back. While the paper is thick, it may not prevent some ink from bleeding through.
This is a square book, and the pictures may look nice altogether when you form an abstract type of display. Be gentle when removing pages, if you wish, as they do not come perforated. You may also need to consider what you want to detach since there are pictures behind each page.
This bundle can be sent as a nice present, too. It's calming to work on and is ideal not only for the young ones but also for older folks. The book is printed in the United States.
Dimensions: 8.5 x 8.5 x 1 inches
Total Pages: 120+ (40+ per book)
Total Images for Coloring: 120 (40 per book)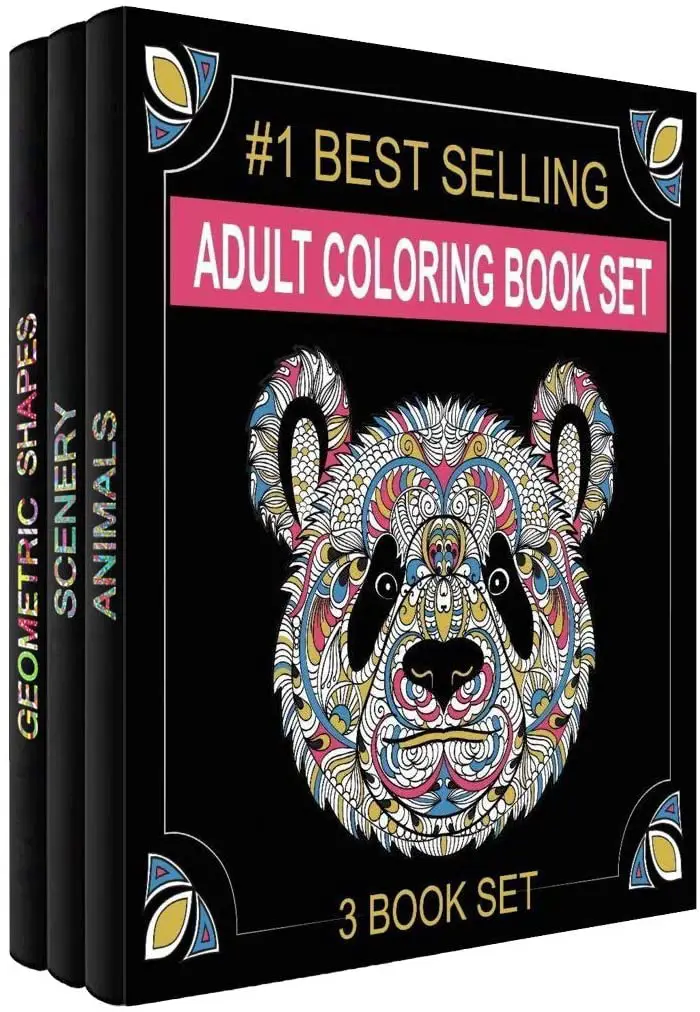 12. Coffee Animals Coloring Book
Coffee is always a good idea. Whatever the hour of the day is or the mood of the moment, most adults find coffee a part of their being. Now, coffee is not just something to drink. With this coffee-inspired coloring book, even non-coffee drinkers may find relaxation as you flip through its pages and discover easy and stress-free illustrations.
Coffee Animals Coloring Book features 26 easy and neat images. They are not overly intricate. The random coffee quotes add some twists while showing a balance of all details in each drawing. Incorporating cute animals is also a nice touch to each illustration. Another exciting and unique feature of this book is that it includes some coffee recipes.
The coloring pages are not that thick, making them perfect for colored pencils or crayons. You can still use brush tip markers and gel pens since the drawings are printed on the front page of each paper only. You know the drill when using markers – place a piece or two of scrap papers or a thick cardstock below the page you are coloring to absorb any ink that may bleed through. Fine point tips are ideal for any tiny space.
Since this book contains recipes and coffee wordings, they will make lovely accents or good display in your coffee corner. Enjoy your coffee as you see the results of your work nicely framed. Just be careful when removing pages because they are not perforated.
Dimensions: 8.5 x 0.12 x 11 inches
Total Pages: 52
Total Images for Coloring: 26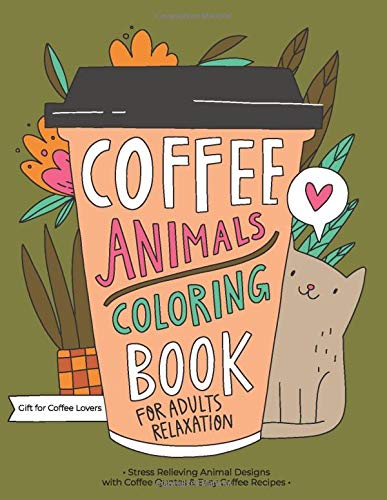 Are You Ready?
Adult coloring is just one outlet to destress without too much technicality on the task. That makes it enjoyable because you have the free will to define your art. There's no wrong way to do it. You choose the color scheme that will make you happy and satisfied in the end.
The good thing is that the art supplies you need are widely available in local stores or online; thus, making it easy to start. Select the kind of coloring book theme you'd like to color on and get a set (or more) of quality markers along with it. Factor in the price point, so you stay within budget, too.
It's always great to relive the kid in us. Be your kind of coloring book artist. Keep calm and color!