Today, let's try to draw a kawaii cat with a cute scarf. Beginners and experts can do this tutorial. Just take your time and follow step by step.
Don't worry, with a little bit of practice, you should have no problem getting this drawing to look pawsitively purrfect!
If you have a cat at home, you can try coloring your drawing just like it!
Did You Know?
Kawaii is a Japanese word for cute. It's a very popular style used in fashion, art and more! We love to draw kawaii style characters. They usually have larger eyes than usual, which makes it very obvious. We'll have a few kawaii cat tutorials below to follow, if you are interested!
Art Supplies
Here's a list of supplies we recommend to use, however, feel free to use whatever you can find around the house!
Your imagination (feel free to change colors or add things to the drawing!).
A Few Tips Before You Start Drawing
Mistakes happen and sometimes a few extra lines are used in the tutorials that need to be erased after. We highly recommend you start with a pencil and trace over it after, so you can quickly erase any mistakes or extra lines.
You don't need to use the same colors as we do (you can if you want though) Experiment and see what you like best. That's what makes this so much fun!
Let's Draw A Kawaii Cat With Scarf – Step By Step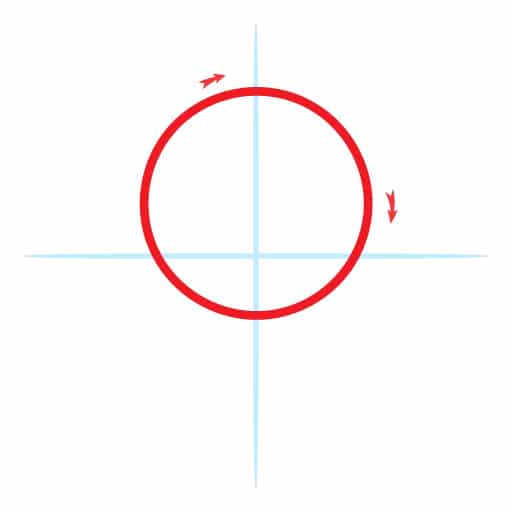 Step 1: Start with a simple circle for the head. You can use a bowl or cup to trace the circle but it isn't necessary.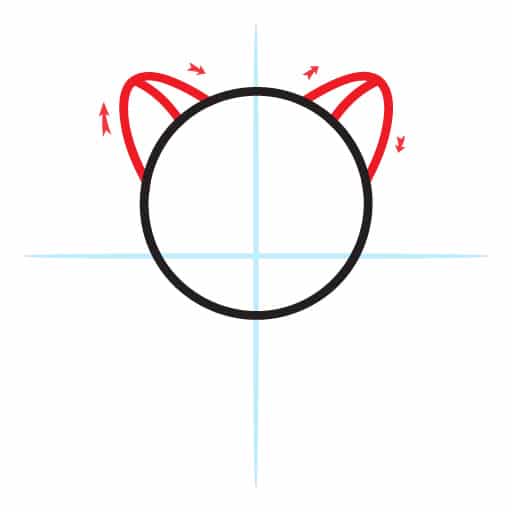 Step 2: Draw the cute ears.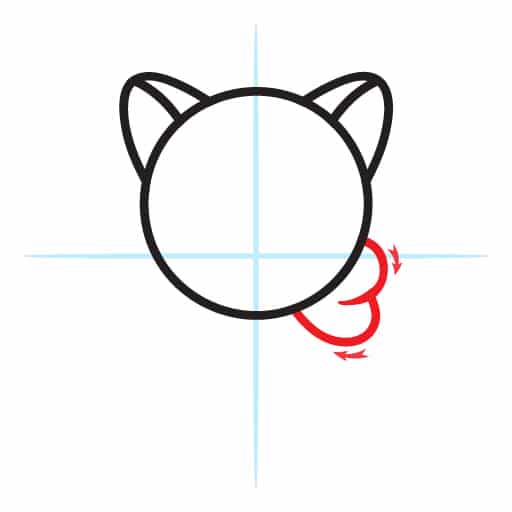 Step 3: Start drawing the top portion of the scarf. It's almost like drawing a sideways heart.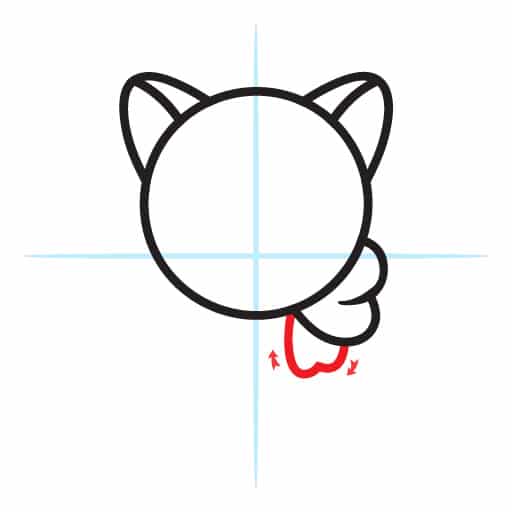 Step 4: Add another piece to the scarf.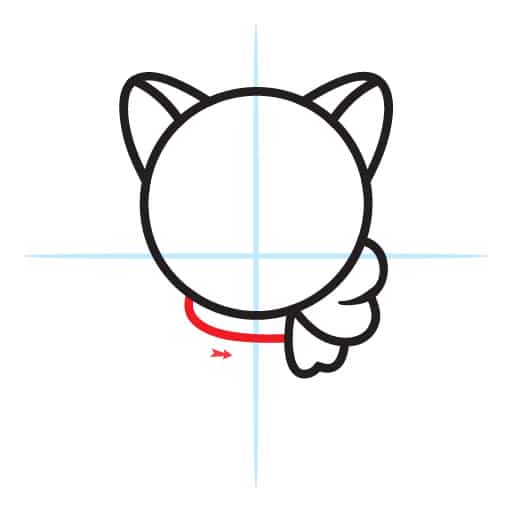 Step 5: Finish off the scarf.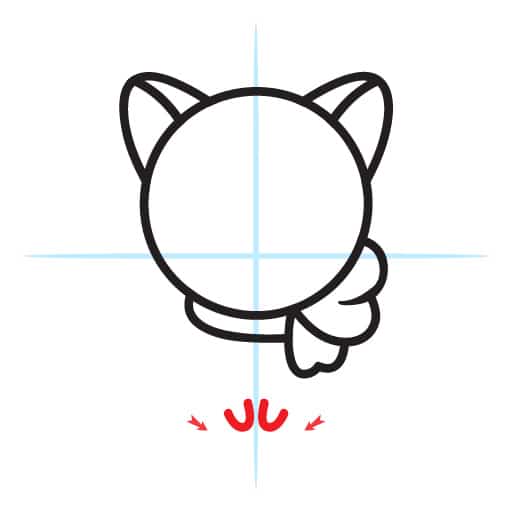 Step 6: Add the feet. Try to keep enough space for the body & tail that are coming next.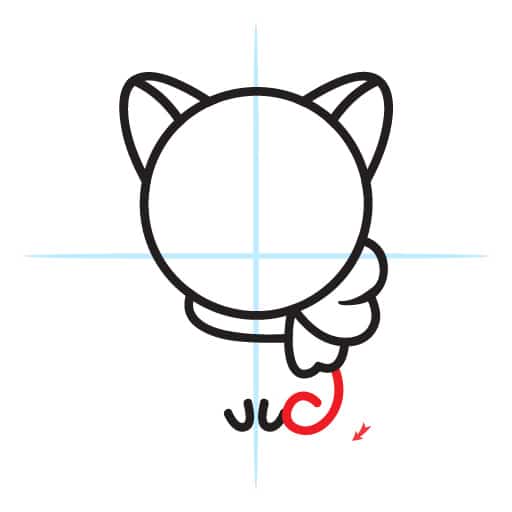 Step 7: Start the tail from the bottom of the scarf and curve downwards towards the feet.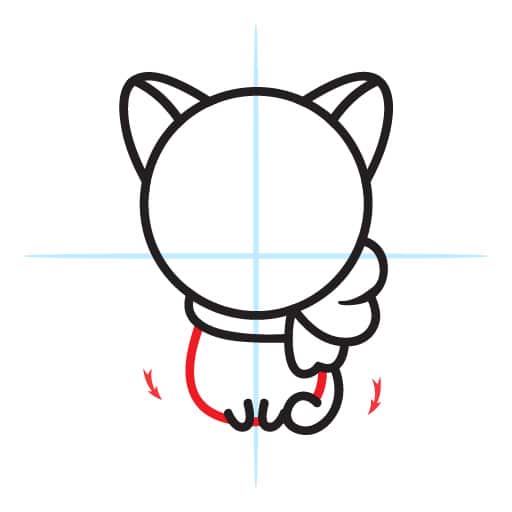 Step 8: Draw the body by curving out a bit and in. Make sure you connect the little line near the tail as well.
Step 9: Give the eyes a little space away from the outside of the head. 
Draw 2 circles (one under each eye) with the color you'd like them to be. You can color them in now or later.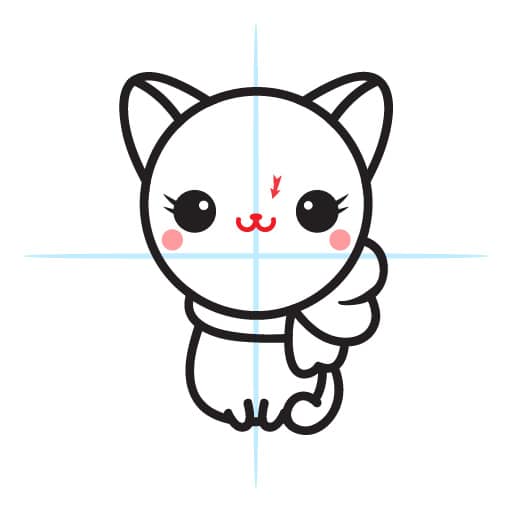 Step 10: Add the mouth between the eyes. Try to get as close to the middle of the head as possible.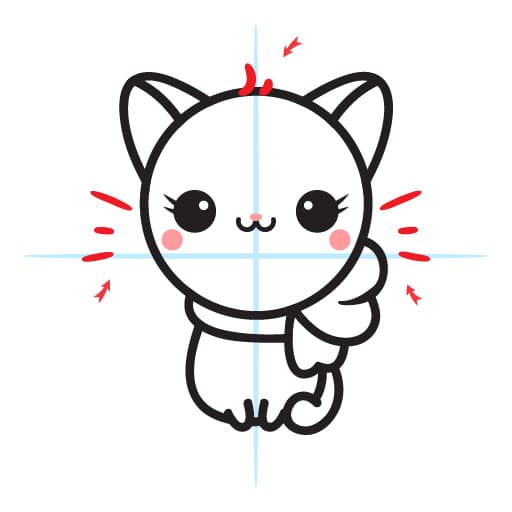 Step 11: Add on the last little details and anything else you'd like.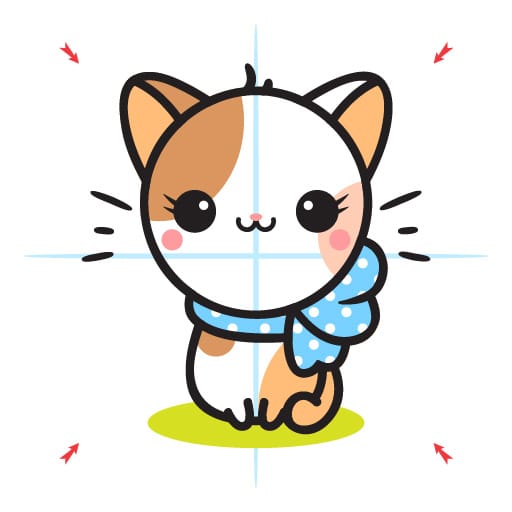 Step 12: Color it all and show it off! You did a great job.
Want More?
We have printable coloring pages and printable step by step instruction guides to help you learn to draw. Head on over to our coloring page section of our website to search and download them all!
Just want to download a coloring page of this specific character? Click the print button below to print off this lesson's coloring & tracing pages.
Printable Kawaii Cat With Scarf Coloring Page
Here's where you can download the Kawaii Cat With Scarf coloring page & step by step instructions. You can use the coloring page to practice coloring the character and the step by step instructions are great if you are not near a computer or phone and want to try this lesson out!
Click the print icon to open print options for these pages. You can also click the image and save it directly to your device.
Check us out on social media with the links below. 
Check Out These Other Art Lessons