Kawaii means "cute" in Japanese, and squishies are often used as stress relief objects by squeezing them until the air comes out of their little bodies. Combine them, and you get kawaii squishies!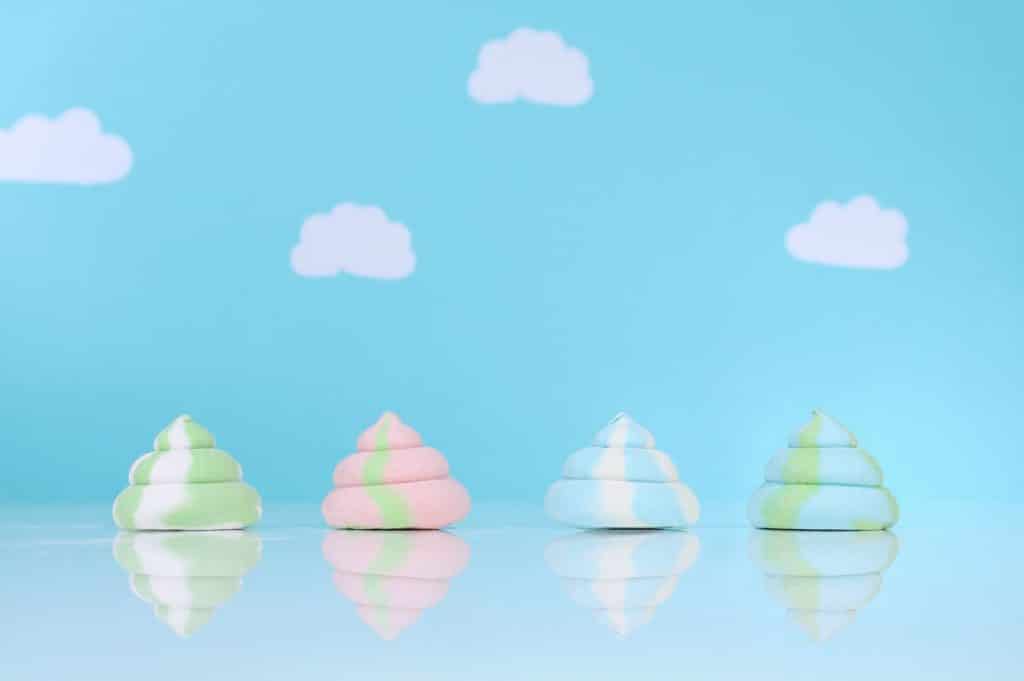 Kawaii squishies are small, soft toys usually shaped like food items or other objects found in nature such as flowers, watermelons, fish, and even animals. Kawaii squishies are great for children and teens alike.
Nowadays, it seems as if everything is becoming digitalized – including toys. Kids today have iPads and other technological devices instead of dolls and stuffed animals. However, kawaii squishies offer an alternative option to the old-fashioned playtime activities. They're not only fun to squeeze, but they're also adorable looking little pieces of art that can be used as decoration or just to keep around for fun.
Kawaii or not, squishies all add up to playtime fun, and by the time you're done reading this article, you'll be ready to go out there and buy your first kawaii squishy!
What Are Kawaii Squishies Made Of?
Kawaii squishies are small, soft toys usually made out of rubber foam, spongy, or silicone material. It allows the toy to take up the shape of other objects while being squeezable. Some squishies are filled with powder or sand to make them firmer and give them their shape. Kawaii squishies are also often very colorful, adding to their childish look.
Kawaii squishies range in sizes depending on the type but range from about 1 inch tall up to around 8 inches tall at the most. Kawaii squishies have extreme variations in design and style; some have no eyes while others have enormous cheeky faces drawn onto them.
Why Should I Get Kawaii Squishies?
What are some benefits of kawaii squishies? Kawaii squishies will bring you and your friends and family countless hours of fun and relaxation. There are so many reasons why squishies can be helpful.
First, they can help relieve stress and anxiety by just looking at them and squishing them. They can serve as a stress reliever. When you're having a bad day, take a break and cuddle with one of these squishies. You'll be sure to feel better after showing it some love.
Kawaii squishies help people stop thinking about what makes them unhappy by filling their minds with happy thoughts of cute little toys they can enjoy. There are many kawaii squishies available in the market today, so you have nothing to worry about!
Kawaii squishies make the perfect gift for your friends, siblings, parents, or even yourself! They come in all shapes and sizes, so we can say that there is kawaii squishy out there for everyone!
Collecting kawaii squishies is a perfect opportunity to decorate your room with kawaii stuff! They are great for decorating purposes and can also act as a sleep aid. They will brighten up any room in your house, and when having trouble sleeping at night, just cuddle with your squishy to help you fall asleep faster.
These cute squishy toys are available in various colors, sizes, and types. Due to their soft structure, kawaii squishable toys are considered safe for babies as well as adults. Kawaii squishies are so versatile in their uses.
Complete your kawaii bedroom look by checking out our recommended kawaii decors and kawaii plushies! Totally adorbs!
Top 10 Kawaii Squishies
Kawaii squishies are extremely popular among many different age groups, mainly because they're "squishy." But what makes kawaii squishies so great is their wide variety of designs and styles. Kawaii squishies also tend to be extremely bright and colorful, adding even more kawaii-ness to your life! More kawaii squishies means more opportunity for kawaii goodness in your life.
Kawaii squishies are an ideal gift idea for younger people, and they're also a great collector's item. They are fun little toys that can be played with or just displayed. They also come with different textures so you could enjoy squeezing the smooth ones as well as little spikes or bumps
There is no doubt that kawaii squishies will continue to grow in popularity over time until they are well known to everyone!
1. Scented S'more Squishy Toy
A food squishy toy is very nice and fun to play with because it is like a realistic version of the actual food that they are made to look like. For example, when you're hungry but don't want to eat anything in particular, playing with one will make you feel better until you get something more appropriate.
Smore is a combination of two delicious snacks – a marshmallow and a piece of chocolate. It can be prepared on a stick or all between graham crackers. This scented s'more squishy toy is your cutest dessert option that completes a s'more experience. Squeeze without the mess!
Enjoy the sweet scent as you play and squish this cute s'more. You can take them along with you, too! Remember not to prick the toy nor place them near hot surfaces. Do not put this in your mouth because it's not edible.
Squishy size: 3.5 x 3.5 x 2.5 inches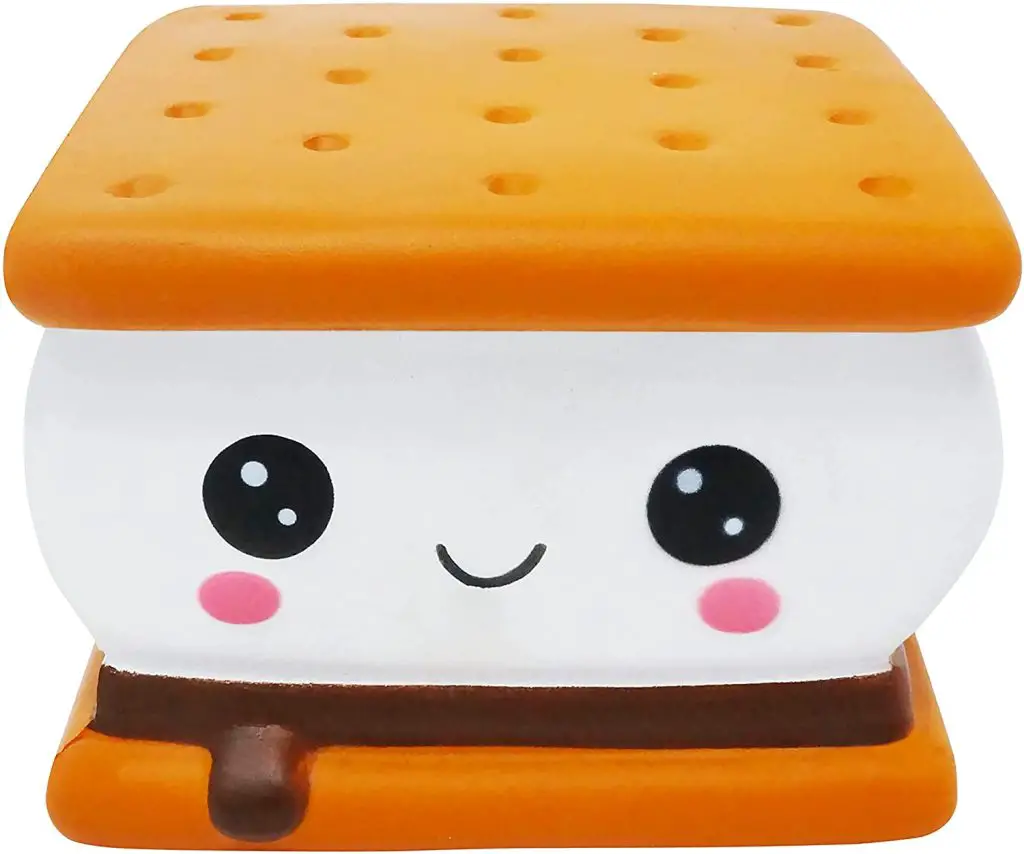 2. Kawaii Ice Cream Squishy
There are many reasons to have a kawaii squishy, but the best reason is that they are so cute. They can come in any shape and color imaginable, but they are most commonly shaped like ice cream cones, cupcakes, donuts, mushrooms, or other types of gel candies.
Let's focus on this giant ice cream version! This kawaii ice cream squishy toy has the appearance of two scoops of ice cream on top of a cone. It is available in two flavors, which are strawberry and cheese. It is scented, super soft, and slow rising. It's larger than your usual squishy. Enjoy as the toy goes back to its original form.
Kawaii squishies would be an excellent gift idea for birthdays, holidays, or just because you wanted to give someone something special. They can be stored together with other kawaii squishies. Add this to your collection today!
Squishy size: 4.9 x 8.5 inches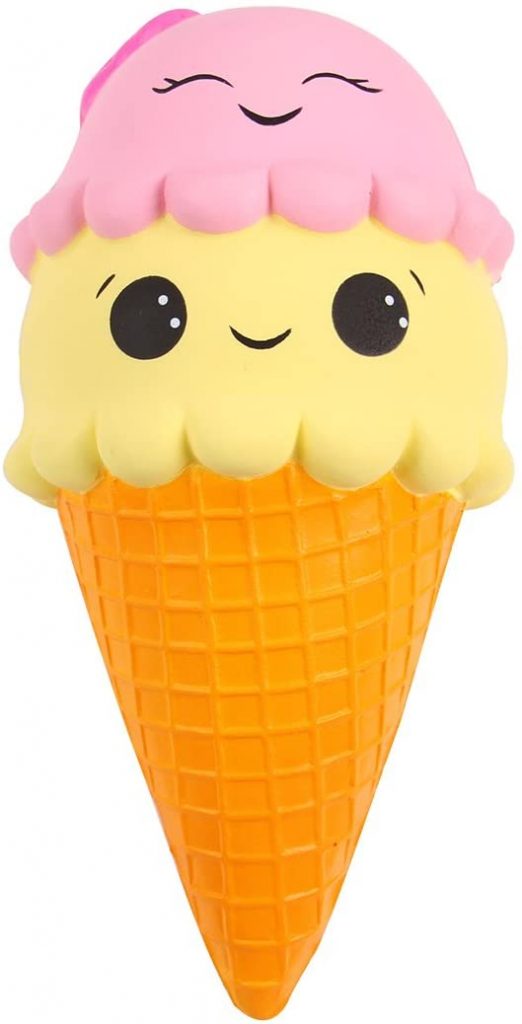 3. Unicorn Pack Jumbo Squishies
Kawaii means "cute" or "adorable" in Japan. An example of a popular kawaii creature is a unicorn! They are so magical and just enchanting. These kawaii squishies have pretty eyes and kawaii smiles, and they have those golden horns coming out from the center of their heads.
With six pieces of unicorns and animal squishies on this set, it promotes calmness and helps teach kids to use their imagination during play. Get two cake unicorns, a donut unicorn, a kawaii dog and cat, and a nice unicorn toy. They are not too small, and the size is just right to enjoy playing with these pretty colorful sets.
When you want to bring out your inner child, they are an adorable set for you. These are perfect for anyone who loves anything unicorn or wants a touch of kawaii for stress relief or simply just to have fun.
Squishy size: it varies between 3 inches to 5 inches depending on the style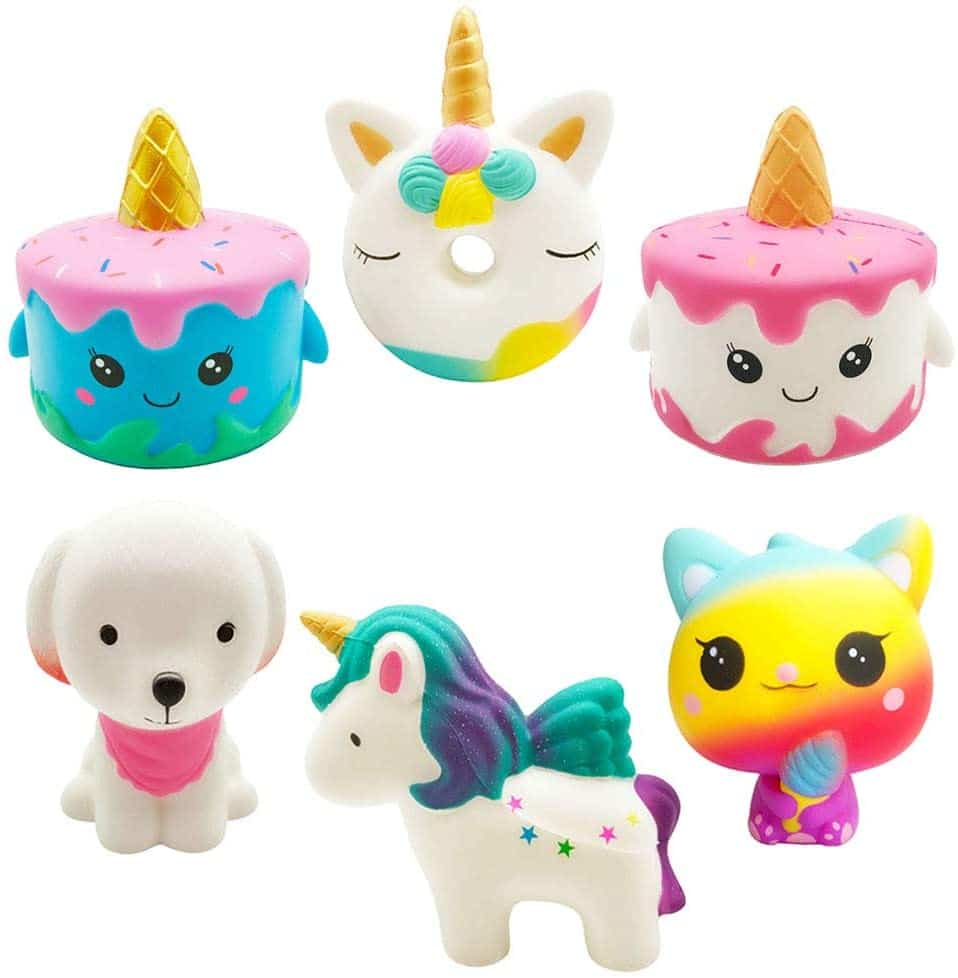 4. Kawaii Cactus Squishy Toy
This kawaii cactus squishy toy comes in bright green color leaves placed neatly on a pot. You may want to get this kawaii squishy when you're stressed out because when you squeeze it, it gives an oh-so-good feeling in your hands as you also smell its scent. No need to worry people looking at you when your kawaii squishy is out in the open!
You can put this kawaii squishy next to your bed when you go to sleep or on a table when you're studying for an exam. If you have a squishies collection, you should add this kawaii cactus squishy toy into your set, too! It's easy to wash and care for since it's made with silicone rubber. It also features a detailed texture of its surface.
This kawaii cactus squishable toy is definitely an item that plant lovers will love! Squeeze it anytime, anywhere because life happens!
Squishy size: 3.9 x 1.6 x 4.1 inches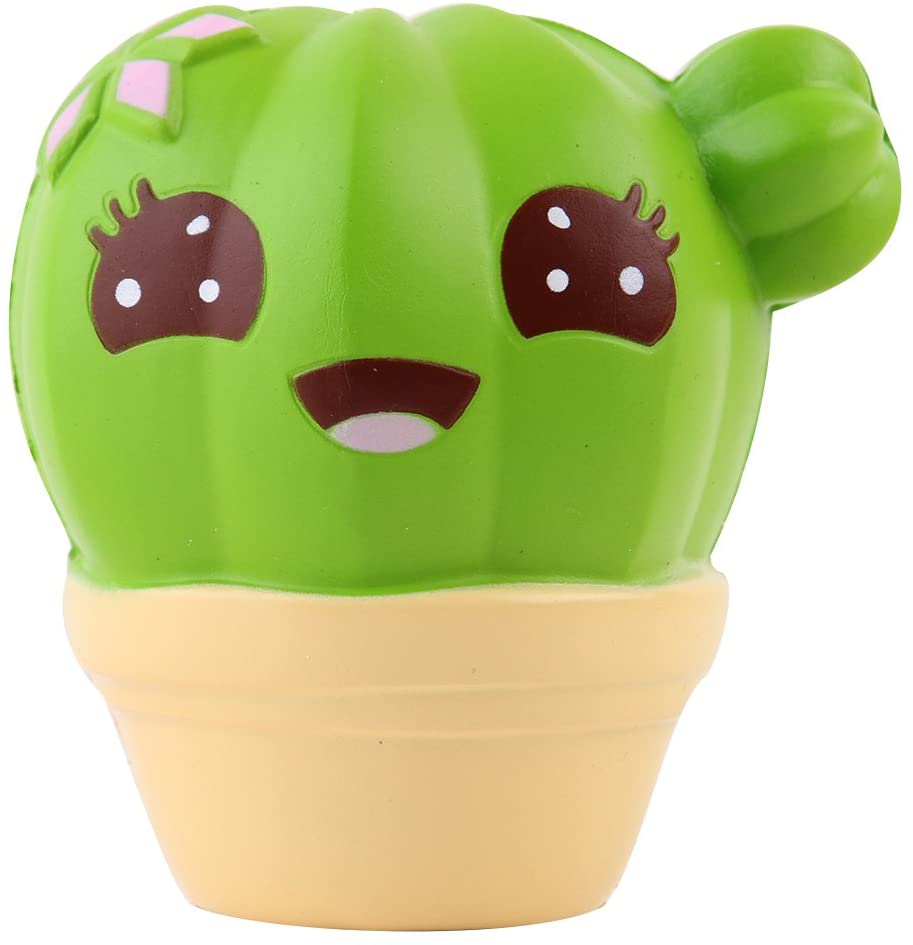 5. Galaxy Kawaii Unicorn Squishies
Kawaii squishies are not only cute but also soft to the touch. They can help release stress and anger into kawaii power! They are a great way to relieve tension and have fun at the same time. Kawaii squishies are great for all these reasons and more!
Do you just love unicorns? Are you planning on having a unicorn-themed party? Or do you just really want to bring home an adorable squishy toy that looks like it came out of a fairy tale? These two kawaii unicorn squishies are a great tandem because they are magical and can instantly cheer you up! They are perfect for holding onto when you're feeling upset or bored. Their soft and smooth texture can make even the worst day seem better.
Double the fun with these slow-rising unicorn squishies in a bluish galaxy-themed color and a classic white with a golden horn. It comes with a sweet scent that kids of all ages will love!
Squishy Size: 1.9 x 3.9 inches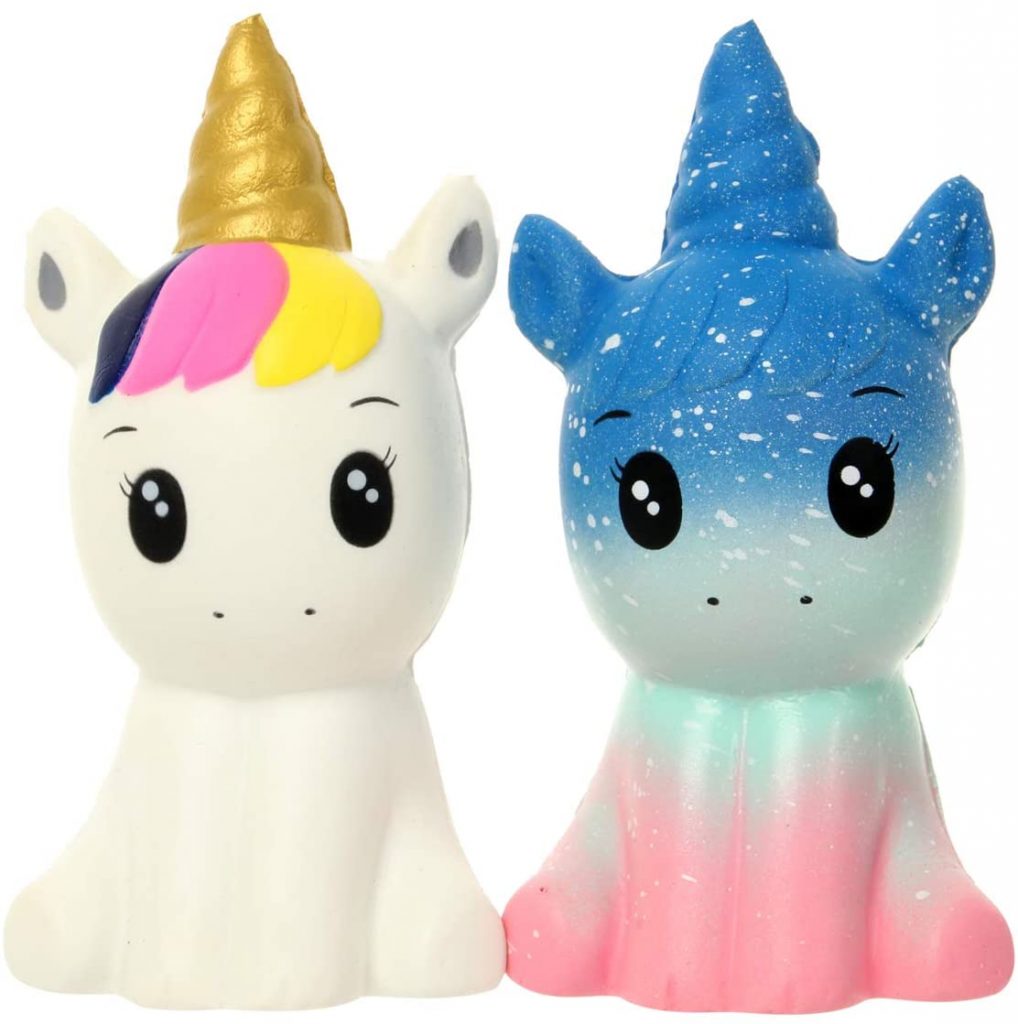 6. Rainbow Bridge Squishy Toy
Kawaii squishies come in different shapes, colors, and sizes, and rainbows are no exemption! They are trendy and cute that are sure to bring a smile to your face. It's hard to explain, but rainbows and kawaii really do bring some special good vibes in us.
Adore this colorful rainbow bridge with two fluffy kawaii clouds on each end! It comes with a lovely, sweet scent that can be appealing to children and adults alike. This charming squishy can be a great decor for your kawaii room, or if you're feeling a bit uneasy, it's ready to be squeezed to relieve some of your stress.
Kawaii squishies make the best gifts for your friends or family members. They also help you express your creativity since there are so many different kinds out there of collecting. This is a sign for you to add this unique rainbow squishy to your collection today!
Squishy Size: 5.5 x 1.2 x 3.3 inches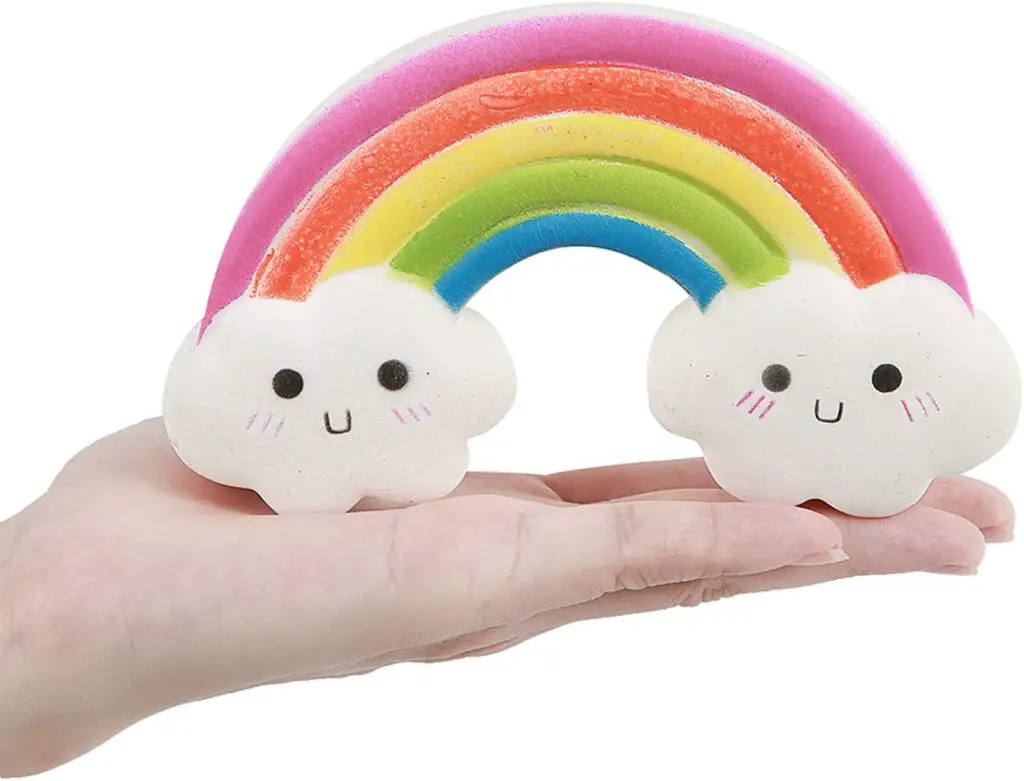 7. Jumbo Panda Squishy
We already know that kawaii means 'cute' in Japanese, and kawaii squishies are the epitome of this definition as these toys come in all sorts of cute shapes and animals such as pandas! This jumbo size one is slowly rising, and it's ideal for play and stress relief.
Pandas are just charming for their fluffiness, and having a squishy version at home brings legit kawaii happiness within. This panda squishy is black and white, really chubby, has bold black eyes and rosy cheeks. With those cutie little ears protruding from its oval body and solid black marks for its four legs, you will really have a good time squishing and playing with this cutie!
Squishies have been around for quite some time now so if you don't have one yet, go start with this giant panda for your collection. Anyone at any age can collect kawaii squishy toys no matter how old they are.
Squishy Size: 6.7 x 5.5 x 5.1 inches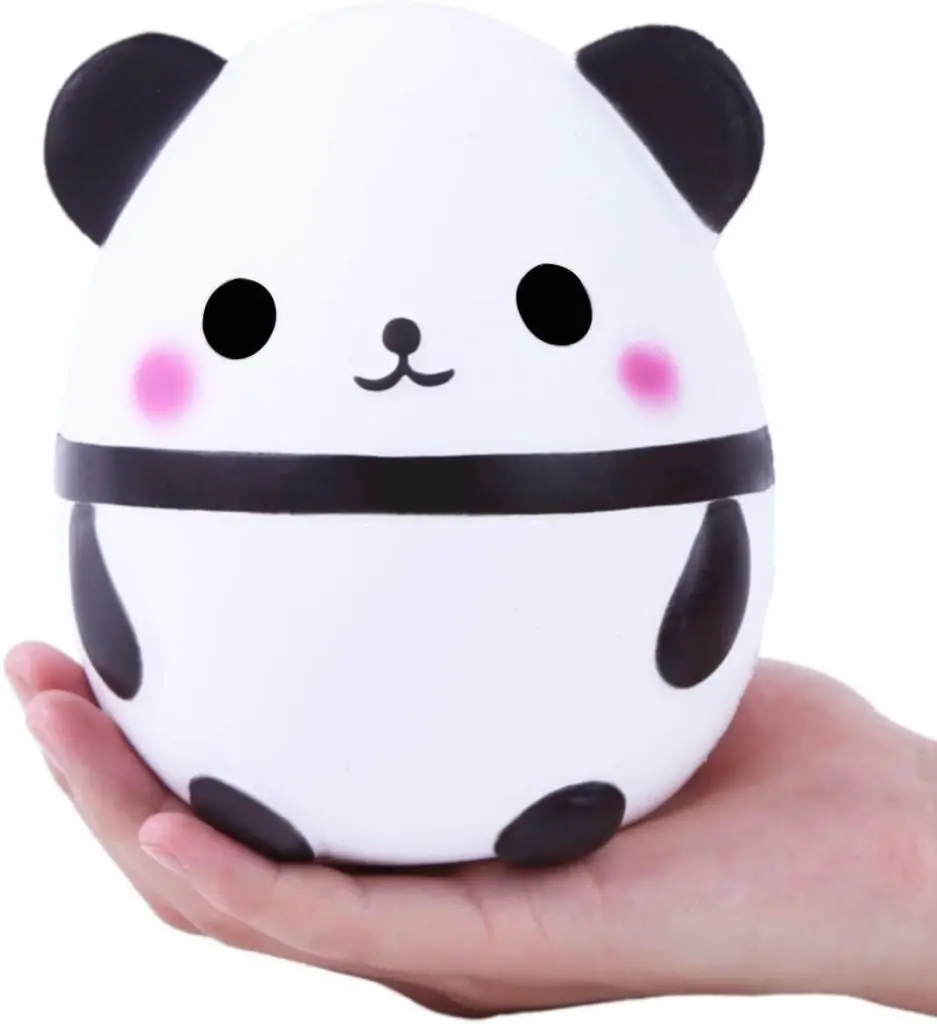 8. Kawaii Snack Squishy Set
Snack collectibles are ideal for any kawaii squishies fan. They can be a great gift for a squishies lover or someone who loves kawaii stuff in general, and they're also fun to collect on your own. Kids love them, too! Even if you don't have a kid, it's still fun to get kawaii squishies because it brings back memories of when you were younger. Plus, kawaii things are just cool and fun, in general.
Because one option is not enough when you are in the snack section, this snack squishy set gives you eight different favorites – taco, hamburger, french fries, popcorn, pizza, can of soda, and two donuts – in triple treats. This 24-piece set is perfect for playing pretend, as party favors, or when you need to share with your friends!
This set consists of smaller squishies as compared to the other designs. They can nicely fit in your pocket, and they also come with a nice smell. Good choice for anyone looking for delicious goodness!
Squishy size: it varies from 1.5 to 2.25 inches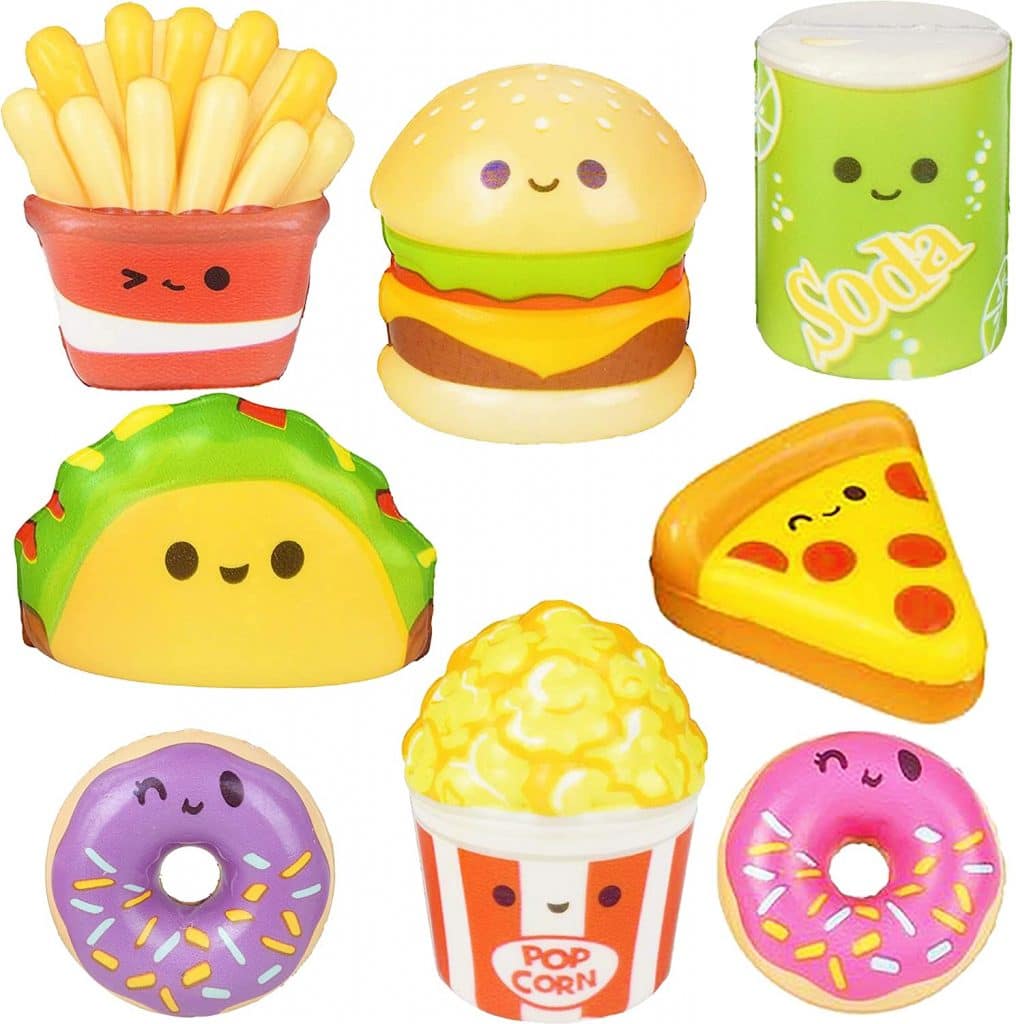 9. Kawaii Fruits and Animals Squishy Collection
With all of these great reasons to own a kawaii squishy, it can be overwhelming to know where to start. Kawaii squishy toys are so fun to collect due to their shape and size variety, but you don't need to be torn on buying different squishies when you can get one set of different animals and fruits selection!
Get 15 random animals and 15 random fruits to start. With 30 pieces of mochi-type squishies, these kawaii squishies are very well made to the last detail, perfect for cuddling and squeezing, thanks to their softness. Kids and adults will have a wonderful time in games and relaxation.
If you're looking for small gift ideas, kawaii squishies make great gift suggestions because they're cheap and unique. Any kawaii stuff never fails to impress! A gift box full of these mochi-like super cute kawaii squishies is simply adorable.
Squishy size: it varies from around 1 to 2 inches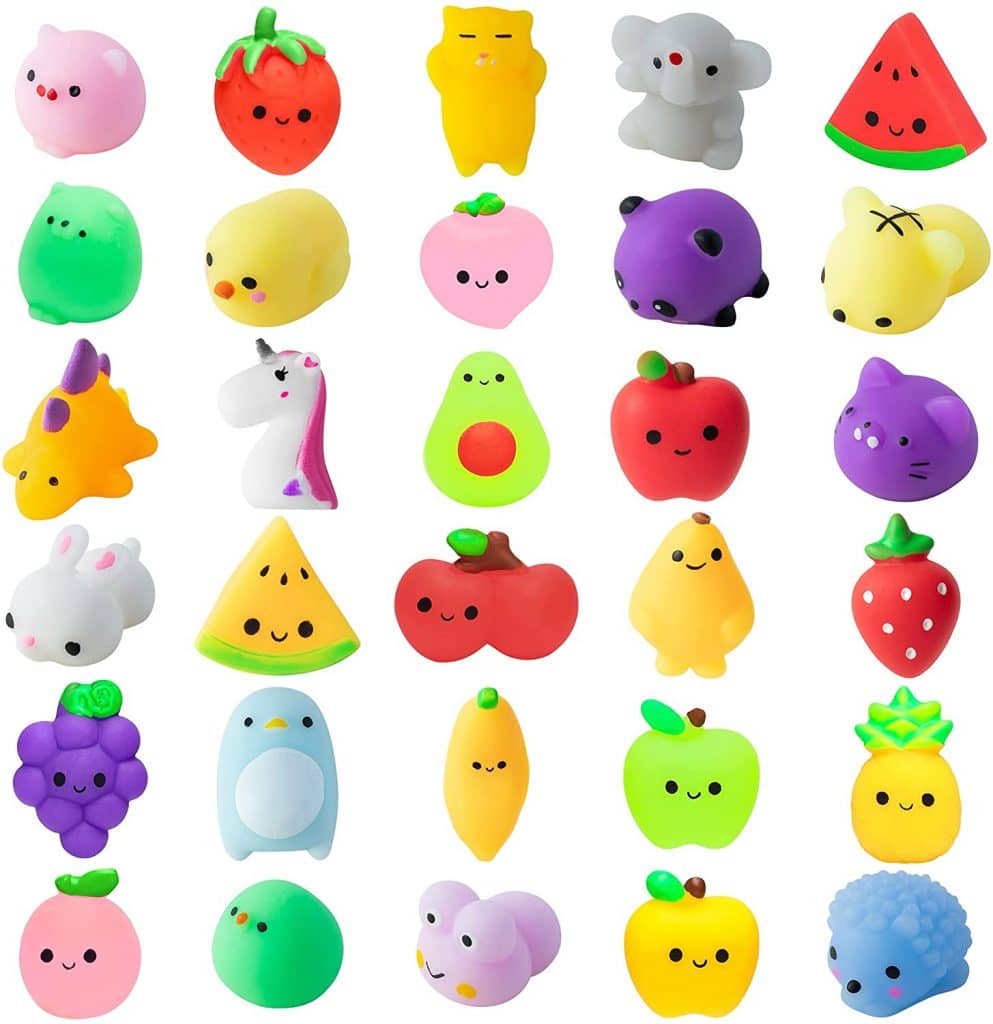 10. Kawaii Mochi Squishy Set
You might want a kawaii squishy for your fun collection or to play with during your free time, as they are the best stress relievers. Be creative with playtime with adults and kids because these squishies are so soft and durable. They are also great decorations for your desk or locker.
Kawaii squishies come in many different characters that you may like or love to collect! What makes this big kawaii mochi squishies set special and unique is the randomness of designs and colors you get in a box. With 72 pieces included, they can be great for loot bags or as party favors, or perhaps a simple reward for any job well done. The kawaiiness of each item will brighten someone's day!
This package makes a nice collectibles starter set because they will never go out of style! That's great value for money. The more kawaii squishies, the merrier your collection will be!
Squishy size: around 1.5 to 2.5 inches in length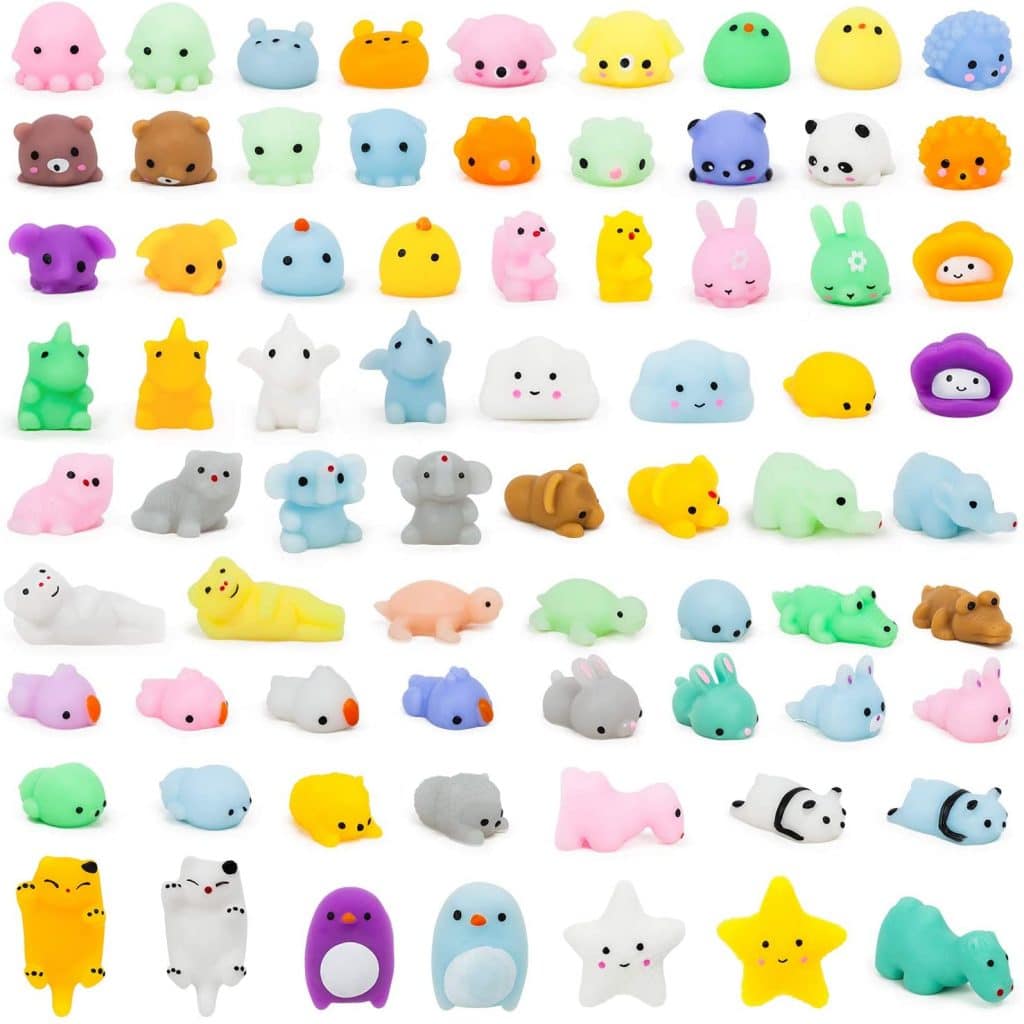 Conclusion
Kawaii squishies are cute little toys that have features such as being soft and colorful. They come in all shapes and sizes, making them perfect for children to play with or collectors alike. They can be an excellent gift idea for birthdays, holidays or just because you wanted to give someone something special.
Kawaii squishies are so colorful and adorable; they can brighten up anyone's mood! Kawaii squishies offer fun for everyone and even help relieve stress – even adults enjoy collecting this stuff! They are a great toy to pick up if you're looking for something fun, unique, and cute.
Enjoy squishing while having a good time – kawaii style!